Visiting St Petersburg in Russia was high up on my bucket list for many years. It's that city which is steeped in monumental history, buildings which are an architect's dream, arts like no other in the world, all wrapped up in a culture completely foreign and a little intriguing to us.
So its not surprising that cruise itineraries which include several overnight stays in this iconic city continue to be so popular, and keen travellers will make the journey at least once in their lifetime to experience all there is to see…and there is a lot to see!
However, visiting St Petersburg also comes with many challenges, no matter how you decide to travel there, and these are something you probably need to know before you embark on your Russian adventure and prepare for those Vodka shots.
Overview
St Petersburg was founded in 1703 by Peter the Great and was the Imperial capital for 2 centuries. It is the second largest city after Moscow and has approximately 5 million registered inhabitants…they have no idea how many more are unregistered. Located on the Baltic sea makes it easily accessible by cruise ships and the port is one of the largest in Europe, berthing around 8 ships at a time (that I could see from our ship, maybe more). It takes approximately 35 minutes to drive into the city from the port, although traffic can get crazy. There is another dock situated in the city itself, but can only take much smaller ships (Ponant was docked when I was last there).
St Petersburg enjoys 'White Nights' from 11 June – 2 July each year when daylight extends to 19 hours per day. In Winter, expect very few hours of daylight.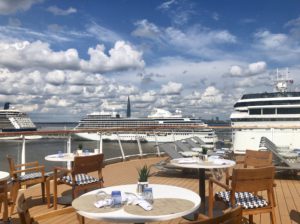 The Good
Ok, let's start with the positives. If you want to really get to know and learn about this city, you will need at least three days of full guided tours. The buildings are magnificent, there is so much art to see, palaces to visit, waterways to explore and an impressive metro system to discover. It may also help if you do your research first and read up on the history of Russia, in particular the Tsars, as you will hear the guides refer to them over and again and it can get a little confusing if you haven't already got some basic knowledge.
Go to the State Hermitage Museum, one of the largest museums in the world housing over 3 million items. If you spent a week there you wouldn't get through everything. Some cruise lines are able to offer VIP tickets which allows guests to enter the museum before the rest of the general public. This is so valuable as it gets incredibly busy with very long lines for entry, so if you can take this option rather than visiting alone, I'd definitely take it! The Winter Palace is part of this complex and most tours will combine the two. The Winter Palace was completely destroyed in 1837 by fire and recreated in 1839 and is characterised by its green facade with white pillars.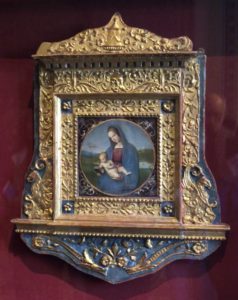 Visit the Russian Museum, a yellow palace filled with a huge collection of Russian art work and ancient church Icons. The Palace itself feels a little tired but the art work is still magnificent. You need about half a day to do it justice.
Go to the Church of the Saviour on Spilled Blood, an impressive 5-domed architectural masterpiece, built in remembrance of Emporer Alexander II who was assassinated in 1881. It is located on the spot where his carriage was bombed by a young man who opposed the Tsar's reforms and will give you plenty of stunning photos to take home, both inside and out.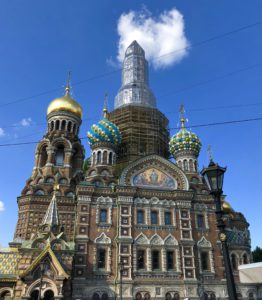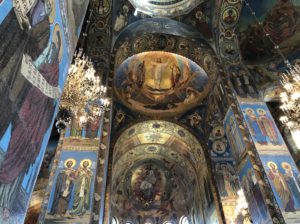 Catherine Palace is located some 30km outside of the city but well worth a visit. The opulence is really quite mind-blowing, particularly as this was just a summer residence with some pretty major flaws, like a kitchen so far from the dining room that food was always cold, and no form of heating meaning visiting in winter was just not possible. The gardens are as beautiful as the Palace and the Amber Room, although a reconstruction after being destroyed in the war, is very special.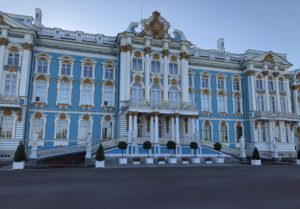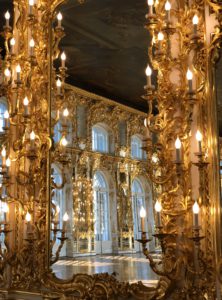 The Peterhof Grand Palace whilst not as large as many of the Tsarist Palaces is still impressive. It was enlarged by the frivolous Empress Elizabeth and then 'downgraded' by the more budget-conscious Catherine the Great. Although the furniture and paintings are all originals, due to being removed before the German's arrived, the rest of the Palace is almost entirely rebuilt, ironically being bombed at Soviet hands to prevent Hitler from throwing a party here.
If you have ever been intrigued by the intricacies of Russian jeweller Peter Carl Faberge's eggs, you should head to the Faberge Museum. Privately owned and located in the Shuvalov Palace, the museum was established by Viktor Vekselberg and his Link of Times Foundation to repatriate Russian valuables. However, if you have no care for the eggs, I'd probably pass on this one!
Often referred to as 'Venice of the North', one of the best ways to explore this city is by boat. In the summer the rivers are teeming with day cruises and guided tours and this was actually one of my favourite excursions in this city. Peter the Great designed the city to be based on canals as he thought that boat was the best form of transport. In wintertime, boats were switched out for sledges. After his death, the number of bridges increased from 10 to today's current number of 342. You will get a fantastic overview of the city from the water and obtain some great photos away from the crowds.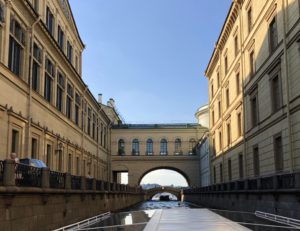 As there is no specific heart to the city, (which is unusual for most medieval-style cities), the main thoroughfare of Nevsky Prospekt (Avenue), specifically the section between Admiralty and the Moscow Railway Terminal, is considered to be the centre. If you are able to get around freely (depending on your visa), this is worth a visit to get an understanding for local culture and what makes this city tick.
No trip to St Petersburg is complete without a visit to the ballet – rightly considered the best in the world. The Mariinsky Theatre is where you need to head for the ultimate experience, being built in the 19th century and having been preserved in keeping with the Imperial times, it is considered the best in the country (although note it closes for 2 months in the summer). You won't be disappointed with your other options however, such as The Hermitage Theatre, the Mikhailovsky Theatre or the Aleksandrinsky Theatre. We saw Swan Lake and it was just fabulous!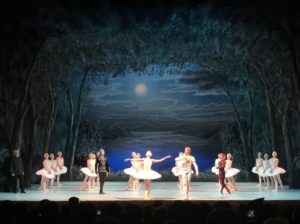 The Bad
Ok, so highlights covered, now let's get down to the lesser wonderful aspects of visiting St Petersburg…
Visas. Ugh, where to start with this. It's up there with China as surely one of the hardest visas to obtain. Many people choose to visit by cruise as most cruise lines will take the drama out of this for you, although there is a catch. They can get a 'group' visa for all passengers who do a tour through the ship. You must stay with the tour the entire time, the ship has to submit information on every guest and also the departure and arrival time of the tour, so there's no such thing as 'free time' or making your own way back. If you book a private tour, they should arrange this for you, ensure you have all the correct paperwork as you'll need to go through immigration before you meet your guide. And if you plan to arrange your own visa, well, good luck…allow yourself plenty of time!
Overload of information. This is something we hear regularly from guests, their guides are incredibly passionate and efficient and want to pass on as much information and history as possible…by the third day you may feel like your head is about to explode and every church and palace starts to look the same!
Crowds. Presuming you are visiting in summer (seriously, why would anyone want to put themselves through a Russian winter) you will be amongst thousands of tourists pretty much everywhere you go. Get used to being jostled and pushed around, especially in museums (I found the Hermitage particularly uncomfortable for this) where guides are all trying to herd their groups through other groups and general public on top…and the queues for the bathroom…well, I hope you have a strong bladder.
The weather. We have been quite lucky most of our visits and had sunshine and mild weather at least half of our time in St Petersburg, but I do recommend you take layers. The museums and galleries are generally quite warm, then you may step outside into bitter wind. Even at the peak of summer it will rarely go above 30 degrees and rain is a regular occurrence throughout summer. Winter here isn't as bad as the rest of Russia, but you're still looking at temperatures of about -10. Oh, and bear in mind that coats are not permitted in museums, so you will probably have to leave them in your bus or check them into the cloakrooms. If you are on a VIP entry to the Hermitage, ensure you have a good jumper or scarf with you as it can be very cold whilst you wait for entry without a coat!
Blocking phone signal. Even with a European sim card my phone doesn't work in Russia. Don't plan on using your trusty device for GPS or communication or pretty much anything other than a camera. They do sell sim cards in the cruise terminals, so I presume they want you to purchase a local sim if you want to stay connected, but as I am only ever able to leave the ship on a guided tour I've never found it necessary.
The Ugly
Let's get to the crux of St Petersburg's downside…
Pickpockets. Sadly, this is rife in St Petersburg, they are smart, they work in packs and they are in every tourist attraction, church, museum and palace ready to pray on unsuspecting tourists. Do not go out with anything that is not totally essential. Your guide will likely tell you to leave valuables in the bus which is locked, particularly as museums also don't allow anything more than a small handbag to be taken in. Separate out your money from your phone and any other valuables so they can't get everything at once, if successful.
Passports. You will have to have your passport on you to get through immigration if visiting by ship. If you lose your passport, you may have quite a big problem on your hands as most embassies are in Moscow, not St Petersburg, and to get to Moscow by either plane or train you need to show your passport…and you can't leave the country without one…and neither can you get back through immigration to re-board your cruise… You have been warned!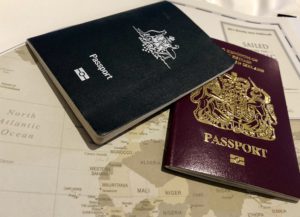 Attitude. Generally speaking, Russians aren't the friendliest or warmest of hosts. In fact, when they held the Winter Olympics in 2014 they had to be taught how to smile and say please and thank you before the tourists and Olympians arrived! Going through immigration can seem quite scary as you will not receive any form of greeting and may feel like you're just glared at. I like to turn it into a game and be overly friendly to see who I can crack…!
Politics – Putin. Need I say more.
Homosexuality. Whilst same-sex relationships became decriminalised in 1993, it is still frowned upon by most Russians, with 40% believing same sex couples should be isolated or receive mandatory commitment, and 5% support execution (not even kidding). There are no laws to protect discrimination between same-sex couples either. My blood boils…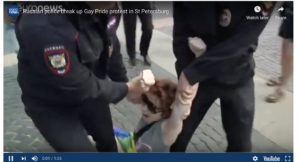 Poverty. I find it hard to get my head around the two extremes which exist in this city. From off-the-charts opulence, to complete poverty like something you'd expect in the past century or mid-war. You'll pass stunning immaculate palaces and then as you head to the outskirts (you may pass on the way to Catherine Palace) you see dirty run-down square gray blocks of housing with far too many people packed into each apartment, run by a Government who operates an economy even the best paid employee can't afford, and doesn't really give a damn therefore the locals have been brainwashed not to either. Terrible, and just sad quite frankly.
Ok, so that's my low-down. My intention is most certainly not to dissuade anyone from visiting this fascinating city, you absolutely should – it's an incredible place, but I wanted to give you some of the lesser-known facts to prepare you before you visit. Sure, some of what I've said applies to any international city – completely agree – but some are specific to St Petersburg and hopefully reading this will give you an idea of what you're in for!
Have you been to St Petersburg? What did you think? Let me know, I always love to hear feedback on my posts.
Thanks for reading and please feel free to subscribe or share if you have enjoyed it.
Wendy A