You know you should be replying to emails or reading that month-old business journal but somehow you get distracted by the gorgeous photos on Luxury Escapes, from beautiful beach destinations to bustling vibrant cities, and suddenly hours have passed, your bucket list has grown and you get depressed that you have to wake to that damn alarm in the morning to work to pay the bills, not lavish holidays.
But what if I told you that those hideous mortgage payments could actually be funding your next adventure overseas? Seriously.
There are two key options you have here, and we actually do both to fully maximize our property. When we moved to Penang, we expected to be there for most of each year, travelling for short stints, regularly. However, when my husband got his job as a Cruise Director, we realised that we would actually be away for about 8 months of each year. Which meant our condo would be sitting empty for this amount of time, whilst we continued to pay the monthly bills on it..arrghh!
We quickly found ways to use this to our advantage and learnt some tips on how to make our property work for us and I thought I'd share in the hope that it may help you too.
Firstly, there is one key thing you need to be cool with, and that's having other people in your home. Yeah, I know, it's a scary thought, especially if you've lived there a long time and have 'stuff' everywhere! If you have a house full of antiques or precious items you are OCD about, then these programs probably aren't for you!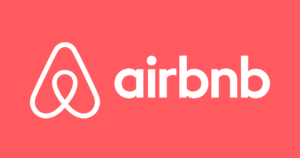 So, option one is the obvious: Air BnB. You probably know how this one works, so I won't teach you to suck eggs…But, maybe you're turned off because you can't be bothered with all the setting up, security checks, washing laundry etc? Well there are agencies that can look after this for you. Granted they can take a large chunk of your earnings (up to 40%), but for us it's worth it anyway to get some income coming in (better than nothing, right?). We also lock up one of our bedrooms which is where we store all our personal belongings and anything we don't want damaged. It saves paying for storage too, which is another option for your removing your stuff – it depends on how many bedrooms you have and how much you want to make financially.
How does this work? The agencies will meet with you to discuss your property and what you want from it. They generally offer services such as:
– taking professional photos of your property
– setting up your Air BnB profile to look enticing but accurate
– manage your calendar of availability/bookings
– credit/security checking of the guests
– meeting the guests on arrival to ensure a friendly welcome
– ensuring basics are available in your home (toiletries, cooking essentials etc)
– being on-call to your guests should they have any questions
– creating a 'house book' to give your guests info such as your WiFi details and what day to put the bins out
– collecting keys from guests at the end of their stay
– checking the property for any damage and charging guests accordingly
– full clean of your property and washing of all laundry
– managing the post-stay reviews
Basically an end-to-end service whilst you get to enjoy the cash deposits into your bank account. Nice.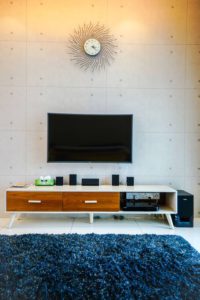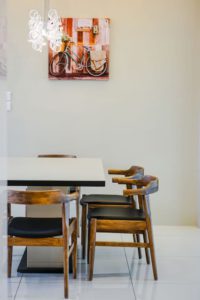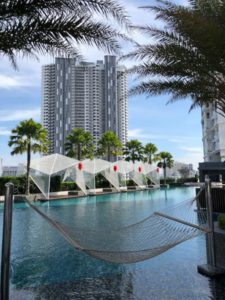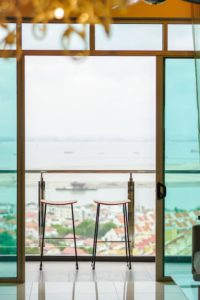 Unless you live local to us in Penang, our agency probably isn't of much use to you, but here are some others you could try.
Australia-wide: https://madecomfy.com.au/
Sydney, Australia: www.homehost.com.au
London & UK: www.passthekeys.co.uk

Ok, let's look at the second option, which was one we knew less about: HomeExchange. So how does this work? Well, I'll be honest, there's a huge amount of trust involved. It's fairly simple to set up your profile but to be a 'validated' user you do need to upload photos of your passport, driver's license and proof of address. You can then specify that you only want to exchange with 'validated' users, so you do have some reassurance there.
The biggest benefit of HomeExchange is that you don't need to put your belongings away. Guests know that they are coming into your home 'as-is'. You will need to clear out a couple of drawers and provide some wardrobe space, but it's expected that personal stuff will still be around. Obviously it's advisable to lock away anything valuable. You are welcome to use any food/basics that are available, on the principle that you replace anything you use, including things like dishwasher tablets and butter. You may also be asked to water plants and some even ask you to look after their pets, but you can discuss all this up front and decide how much responsibility you want to take on.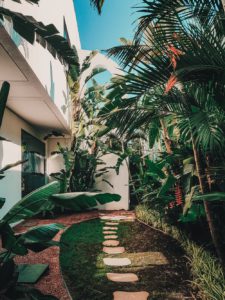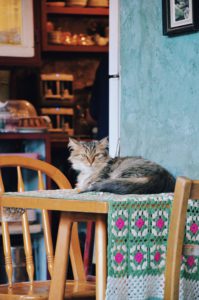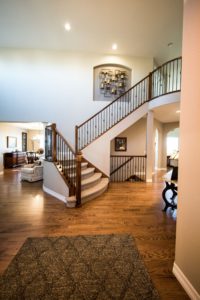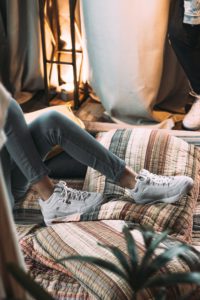 The other big benefit is that no money changes hands. It works on a points system, you are given an advisory point amount for your own home (you can adjust a little if desired) and these points will determine where or how long you stay in other person's home for. For example, just for setting up our profile and becoming fully 'validated' I now have about 1200 points available to use. The homes we are looking at for our next stay in Melbourne are around 200-300 points per night. You can work out the maths.
The other advantage to this program is that it doesn't have to be a simultaneous swap. You can advertise your home 'for Guest Points' which means you are trying to build your points but don't want to stay in the other guest's home. You could also stay at their home, but at a different date. So it's very flexible and user-friendly.
They have a loyalty program, so to be completely transparent, you can check out HomeExchange using my link, which gives me 25 bonus points and you 100 points if you sign up: www.homeexchange.com
Both of the above will allow you to travel almost anywhere around the world. The networks are massive and growing rapidly. Whilst I can take no responsibility for your own experiences with either programs, I can say that we have done both with great success and will continue to do so. Why not make the most of your home and get it working hard so you can play hard!
Have you put your home on Air BnB or HomeExchange? I'd love to hear your thoughts, please comment below.
Wendy A